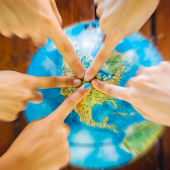 Campus Map
Take a bird's eye look at campus. Now, make the bird jealous by living even closer to campus than his view.
Click Here
Campus Groups & Organizations
Get involved on campus. On your journey to graduation, join a club or organization. You'll have fun, interesting experiences and gain memories that will last a lifetime. Our residents love being able to walk to their meetings and events!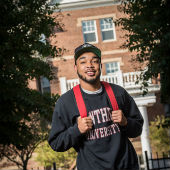 Supporting Your Academic Success
Being close to campus provides you with every tool you need to be successful. Classes are easy to get to. The library is a couple of steps away. Your teachers, mentors, advisors and counselors are all right around the corner.
We are also committed to giving you every amenity needed to graduate at the top of your class. In many of our markets you can free yourself from hectic stress and study in one of our quiet areas or ace your group project by taking advantage of our collaboration areas. Each of our locations has unique tools for each resident.
The Walk2Campus staff is here to help. While we can't do your calculus homework for you, we are on call to assist you any way we can.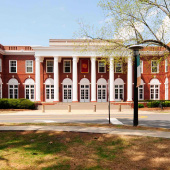 Campus News
Winthrop University is always in the news! Check out how amazing it is to be a Eagle.
Click Here
Events Calendar
Something is always going down in Rock Hill! Check out these events coming up!
Click Here