Walk2Campus - This Is What We Believe
Walk2Campus is committed to serving four customers: students, parents, universities, and towns.
UNIQUE LIVING
We are revitalizing communities. We have a passion for unique spaces, which is why we offer a variety of homes: from newly constructed apartments to historic houses renovated to suit you. We want you to take pride in your home and the energy it brings with it to the campus and surrounding areas.
WALKING DISTANCE
The core of the Walk2Campus promise. Keeping you close to everything and right in the middle of it all. Living at our properties enables you to walk to class, walk to coffee shops, walk to restaurants, and more!




SUSTAINABLE CHOICES
We like to say that you will make a mark... without leaving a mark. Whether we're building or renovating, we're committed to choosing products and methods that make a positive impact on the environment. Join us in being part of the worldwide sustainability movement.


Walk2Campus´ History
Founded in 2004, Walk2Campus does exactly what our name says. We develop, acquire, own and manage pedestrian-oriented real estate within walking distance of college campuses. We strive to serve four customers - students, parents, universities and towns.
In the past, living off-campus has received a negative connotation with students and their parents. They would see only two possible options - live miles away from campus and commute everyday, or live in subpar conditions to stay close to campus.
Walk2Campus was founded to change this view through our innovative, yet simple, approach to student housing. We've invested our time and capital in restoring old, historic buildings as well as building new, energy-efficient ones. Our communities all share our basic values: they're close to campus, improve the surrounding neighborhoods, and add to the vibrant fabric of the university community.
By living in a Walk2Campus house, you join more than 3,000 students, faculty and staff loving their lives at nine established and thriving public universities. We'd love for you to add your mark to the thousands that have gone before yours at Walk2Campus properties.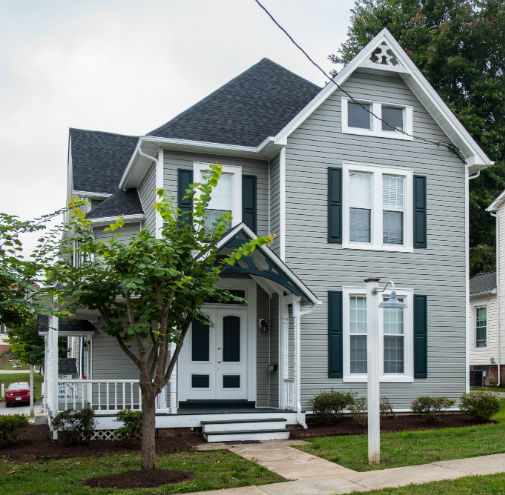 Core Values